Couplings
Manufactured by Dodge for Over 100 Years
The Dodge coupling product line can offer a solution to almost any need. Whether it's for an elastomeric or metallic design, Dodge can provide a coupling with the potential to increase torque capacity, accommodate shaft misalignment, extend life, and put an end to unexpected downtime. Our couplings are one of the many reasons we've earned a reputation for developing innovative products that lower our customer's total cost of ownership.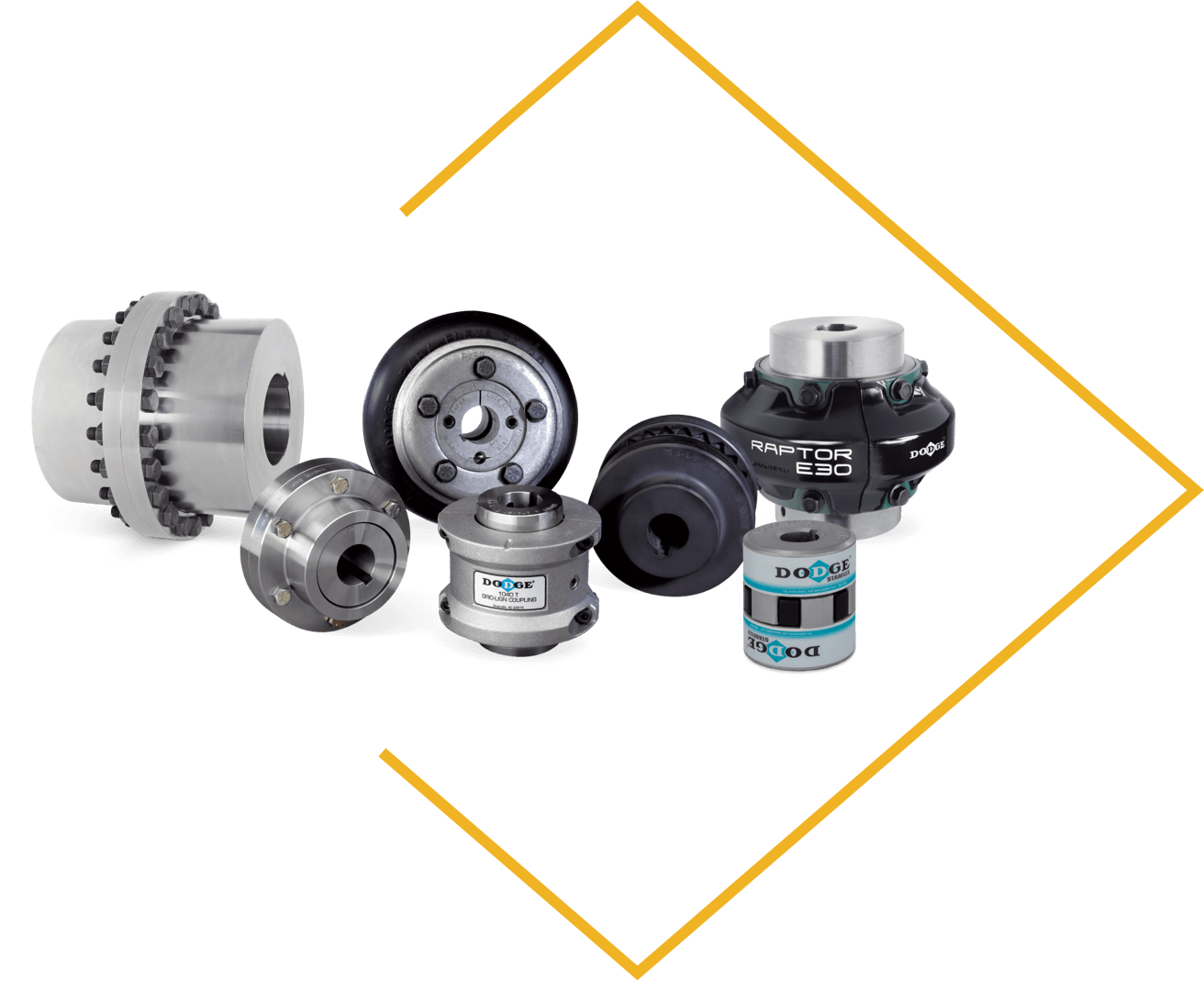 Elastomeric Couplings
Dodge elastomeric couplings are available in innovative designs such as the Raptor (split-tire), and popular styles such as the Para-Flex (tire), D-Flex (sleeve), and StarFlex (jaw). This large product offering delivers coupling solutions for virtually any application such as pumps, compressors, and fans.
Explore the catalog
Metallic Couplings
Dodge metallic couplings are available in flexible designs such as Grid, Gear, and Chain, as well as rigid designs such as Taper-Lock Rigid, Ribbed Rigid, and Moment couplings. This broad offering delivers solutions across the torque spectrum, from pumping applications to packaging with Dodge enclosed gearing for high-torque conveying applications.
Explore the catalog
Mechanical Soft Starts
Dodge fluid couplings are most commonly used on remote location conveyor drive applications in the mining, aggregate, cement, and power generation industries where controls and drives are difficult to power, program, and maintain.
Explore the catalog