Mounted Bearings
Fully Assembled Bearings, Ready for Industrial Use
Dodge bearings offer innovative designs, patented features, and consistent performance with a wide range of shaft attachment methods, rolling elements, housings, and seal choices.
Select the right bearing for your application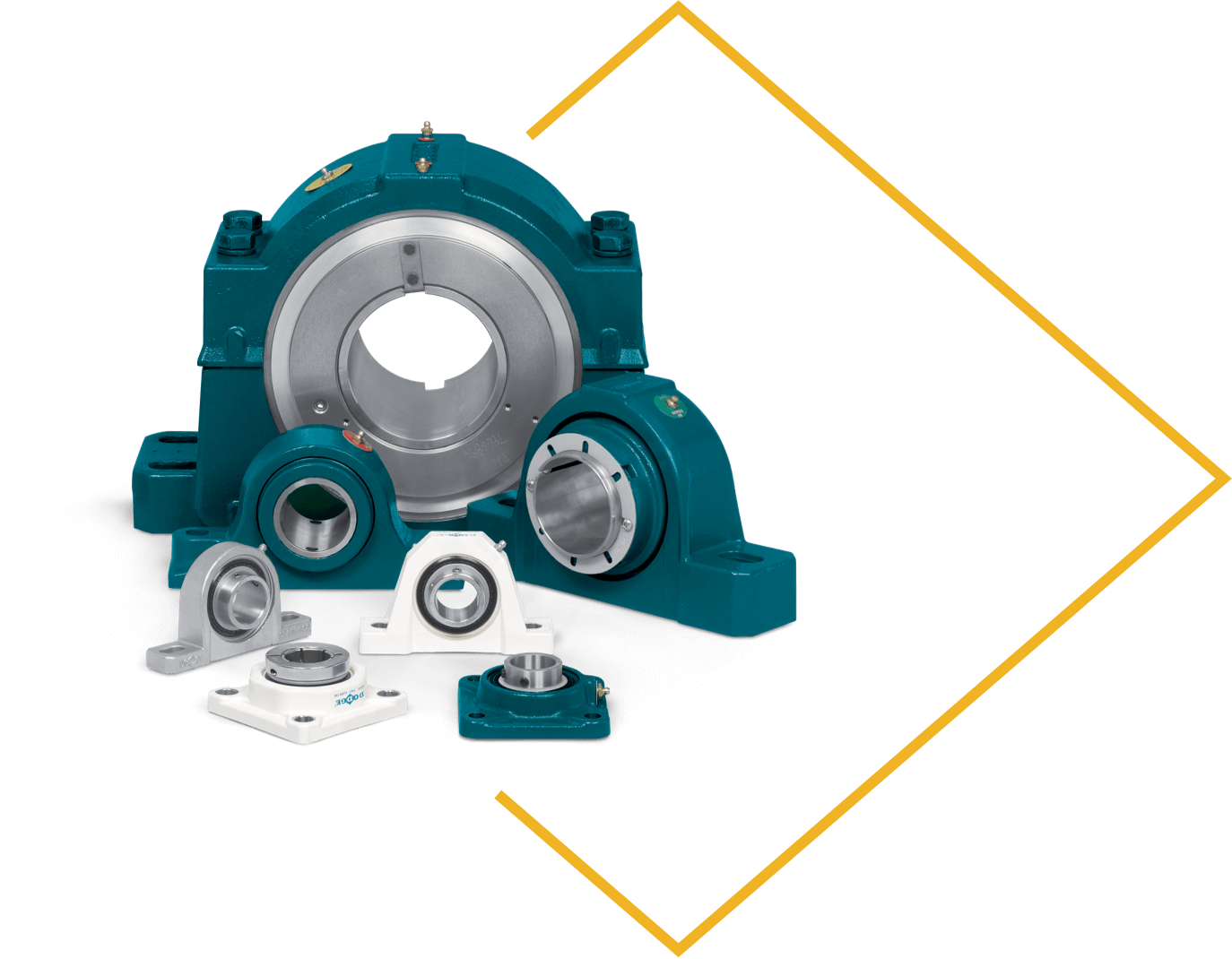 Ball Bearings
When it comes to reliable service and low maintenance, Dodge mounted ball bearings are unmatched in the industry. Dodge mounted ball bearings are available in any of our proven locking devices, including our exclusive 65-degree setscrew locking system, eccentric locking collars, D-LOK™ concentric clamp locking system, and our patented GRIP TIGHT® adapter mounted ball bearing.
Explore the catalog
Spherical Roller Bearings
For nearly 100 years, industry's leading producers have depended on Dodge roller bearings to handle their conveyance and power transmission needs. Our reputation for quality and reliability has remained throughout the years and from that, innovation and engineering a complete family of roller bearings has evolved. Today, our spherical roller bearings offer innovative designs, consistent performance and quality, a wide range of shaft attachment methods, and patented products such as Safety Mount to continue providing value to our customers.
Explore the catalog
Tapered Roller Bearings
Industry-trusted and industry-proven for 100 years, Dodge Type E-XTRA, EXL, TAF, Double Interlock, and Type K double row mounted tapered roller bearings come in a variety of housings styles and mounting configurations to meet your application needs. All Dodge Type E Family bearings ship factory-ready to incorporate Dodge Smart Sensor next generation condition monitoring with customizable alerts and alarms via iPhone, Android, or Cloud based platform, ready to detect vibration and temperature spikes. Split housed configurations like Type E-XTRA enhanced EXL and SAF dimensioned TAF offer up to five degrees of misalignment and expansion capability.
Explore the catalog